COMING Late 2021
The Guild Theatre is a not-for-profit music and event performance space bringing live music and entertainment to the Peninsula region. Currently under construction, the venue will hold 500+ patrons and host a wide range of music, film, and special events programming.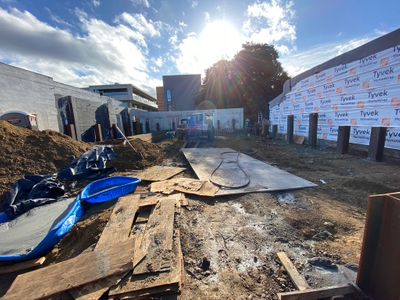 construction is underway
Construction is now in progress! Here you can see the "soldier" beams which will help support the new multi-level structure.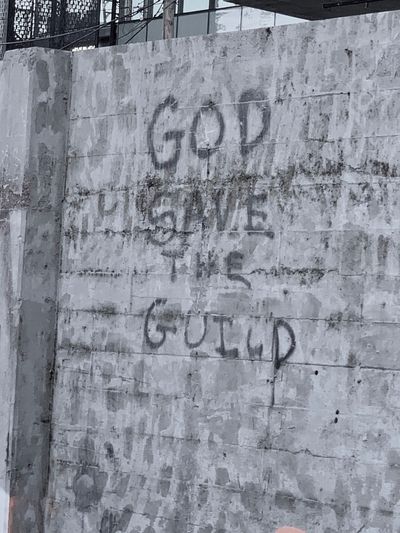 Long Live the guild!
This photo, of the wall behind the screen of the "old" Guild Theatre, shows a message left many years ago. We are saving the Guild by beautifying, upgrading, and renovating to build a modern room for live music and events.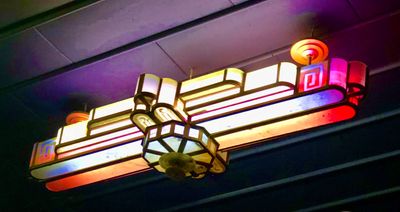 Keeping a piece of history
These iconic lamps from the "old" Guild are planned to be preserved and incorporated into the "new" Guild Theatre, along with the marquee and other classic elements.
What kind of performers will play at the Guild Theatre?
A wide range of original artists and musical styles are planned to be featured, including rock & roll, jazz, blues, singer-songwriters, country, metal, EDM, and anything else.
Besides live music, will there be other entertainment?
The Guild Theatre is being equipped to show movies and films, and host lectures / discussions / meetings.
How can I get in touch with the Guild Theatre?
Don't see an answer to your question?